With 14 months to go before the next elections, the electoral calendar is still pending. In the meantime, distrust of the leadership of the Independent National Electoral Commission(Ceni) remains And the controversial reappointments of members of the Constitutional Court, the last lock in the electoral process, further reinforce the lack of trust. Can the challenges of transparency and credibility be met in these first elections under Félix Tshisekedi?
In this second report in the Mukalenga Wa Bantu series, titled Elections in the Tshisekedi Era: A Bad Start?, the Congo Research Group (CRG) and Ebuteli, its research partner in the DRC, take stock of the preparations for the elections scheduled to take place by the end of 2023.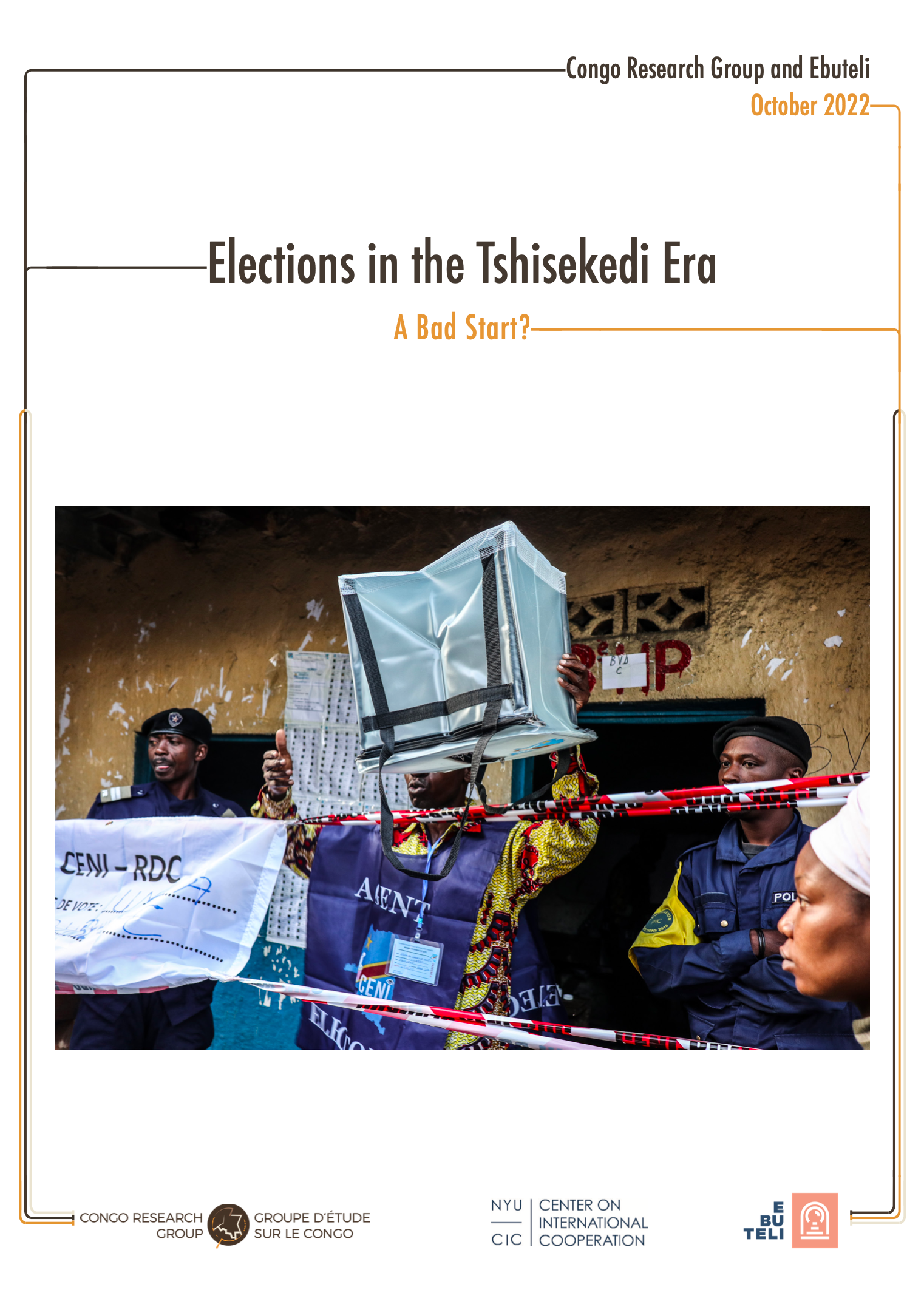 The study looks back at the lessons that could have been learned from the 2018 electoral process and highlights the missed opportunity for bold electoral reforms for the upcoming elections Indeed, even today, as in past electoral cycles, political control persists over the institutions involved in managing the electoral process, including Ceni and the Constitutional Court.
"The lack of trust in Ceni and the Constitutional Court, the exclusive consultation frameworks, the vagueness surrounding the electoral districts, the technical options that derogate from the laws in force and, above all, the lack of transparency in the conduct of certain important operations, such as the mapping of registration centers, bode well for violent protests by socio-political actors. Ceni should keep in mind that what is at stake in this electoral process is its transparency and integrity," said Ithiel Batumike, senior researcher at Ebuteli.
Especially since the current electoral process seems to have been delayed, the specter of the "slippage" of the electoral calendar weighs on the obligation to hold the polls within the constitutional timeframe. The country is once again caught between the risk of holding botched elections with disputed results and the risk of a political dialogue and its arrangements for sharing responsibilities within the institutions.
In an attempt to salvage this flawed electoral process, this report recommends that the journey for confidence in the electoral process once again becomes the priority of all stakeholders in the DRC, including the Ceni.
Read the full report here