Once again, the eastern Democratic Republic of Congo is in turmoil. In November 2021, the Mouvement du 23 Mars (M23) rebellion began launching attacks against the Congolese government in the area just west of the Ugandan and Rwandan borders. These attacks escalated in May, when the rebellion captured Rumangabo, the largest army camp in North Kivu, and advanced toward Goma. By the end of May, 61,000 people had been displaced, while credible indications surfaced suggesting the Rwandan government was backing the M23 offensive.
This report by the Congo Research Group (CRG) and Ebuteli focuses on one of several factors that brought about this situation: the deployment of the Uganda People's Defence Forces (UPDF) to conduct operations with the Congolese army in North Kivu and Ituri provinces. According to the Ugandan government, these operations were launched in order to dismantle the Allied Democratic Forces (ADF), a reclusive and extremely brutal Islamist armed group.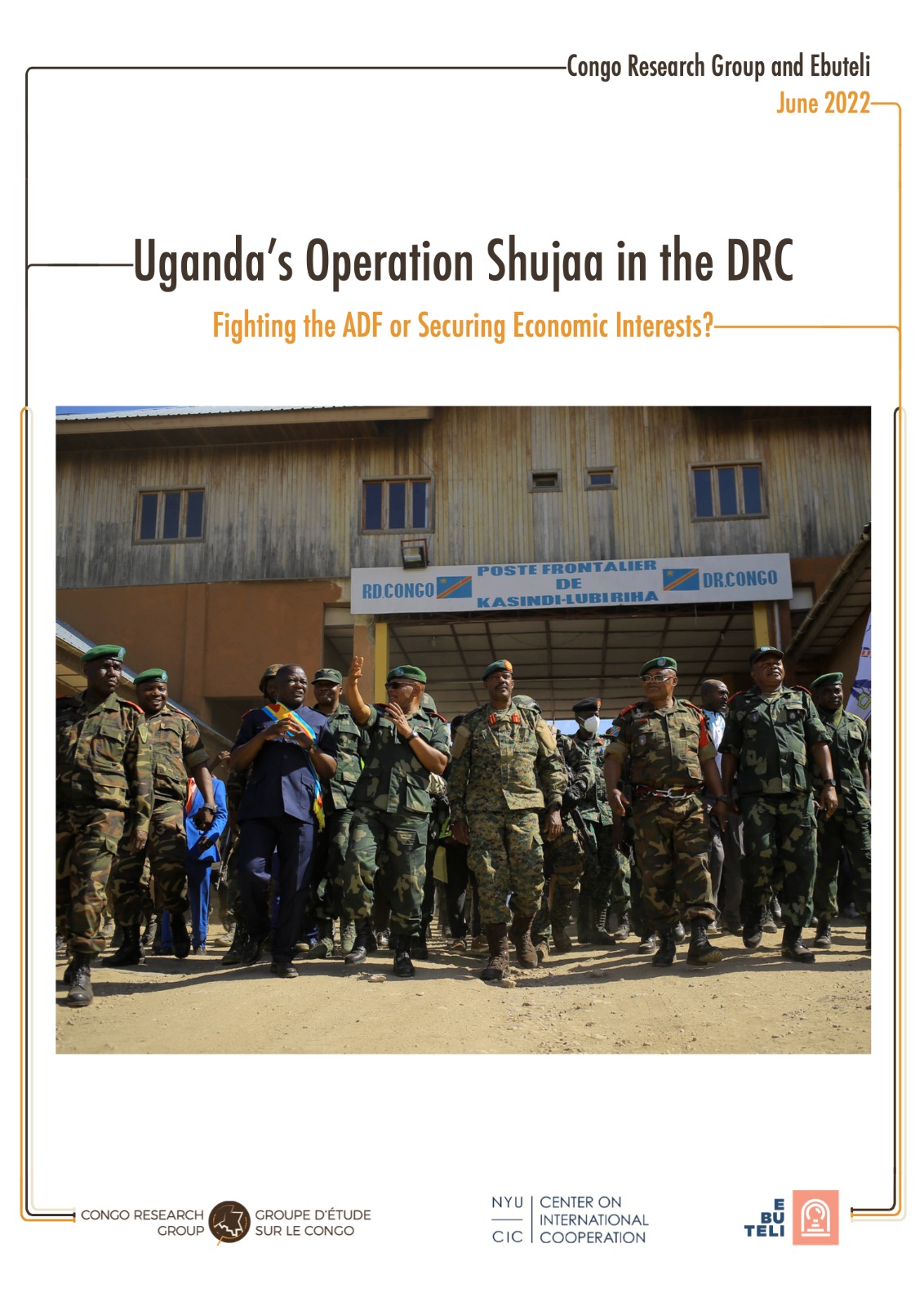 But was that the only reason? We focus on understanding the range of other economic, geopolitical, and security motives involved. In particular, the paper will argue how the military operation also aimed to protect Uganda's oil deposits and infrastructure around Lake Albert; and to build roads to expand the market for Ugandan goods.
The Ugandan intervention has also had far-reaching geopolitical repercussions. The operation has rankled Rwanda and was one of the reasons for the reemergence of the M23 rebellion.
"The reemergence of the M23 did not come out of nowhere", said Jason Stearns, the director of CRG. It was triggered by various factors, including geopolitical shifts brought about by the Ugandan intervention "
Read the full report here