The facts date back to between 2018 and 2020, in the eastern Democratic Republic of the Congo. For the first time, the Ebola epidemic hit an area of ongoing hostilities among dozens of belligerents, including Congolese security forces.
The Riposte, a combined national and international response to contain the disease, was not only affected by the violence, but also unintentionally contributed to the conflict. And, despite the vast sums spent, Ebola continued to spread in North Kivu and Ituri provinces, which were already hard hit by decades of armed violence. All this is demonstrated in a new report by the Congo Research Group (CRG): "Rebels, Doctors and Merchants of Violence: How the Fight Against Ebola Became Part of the Conflict in Eastern DRC," released Thursday, August 5.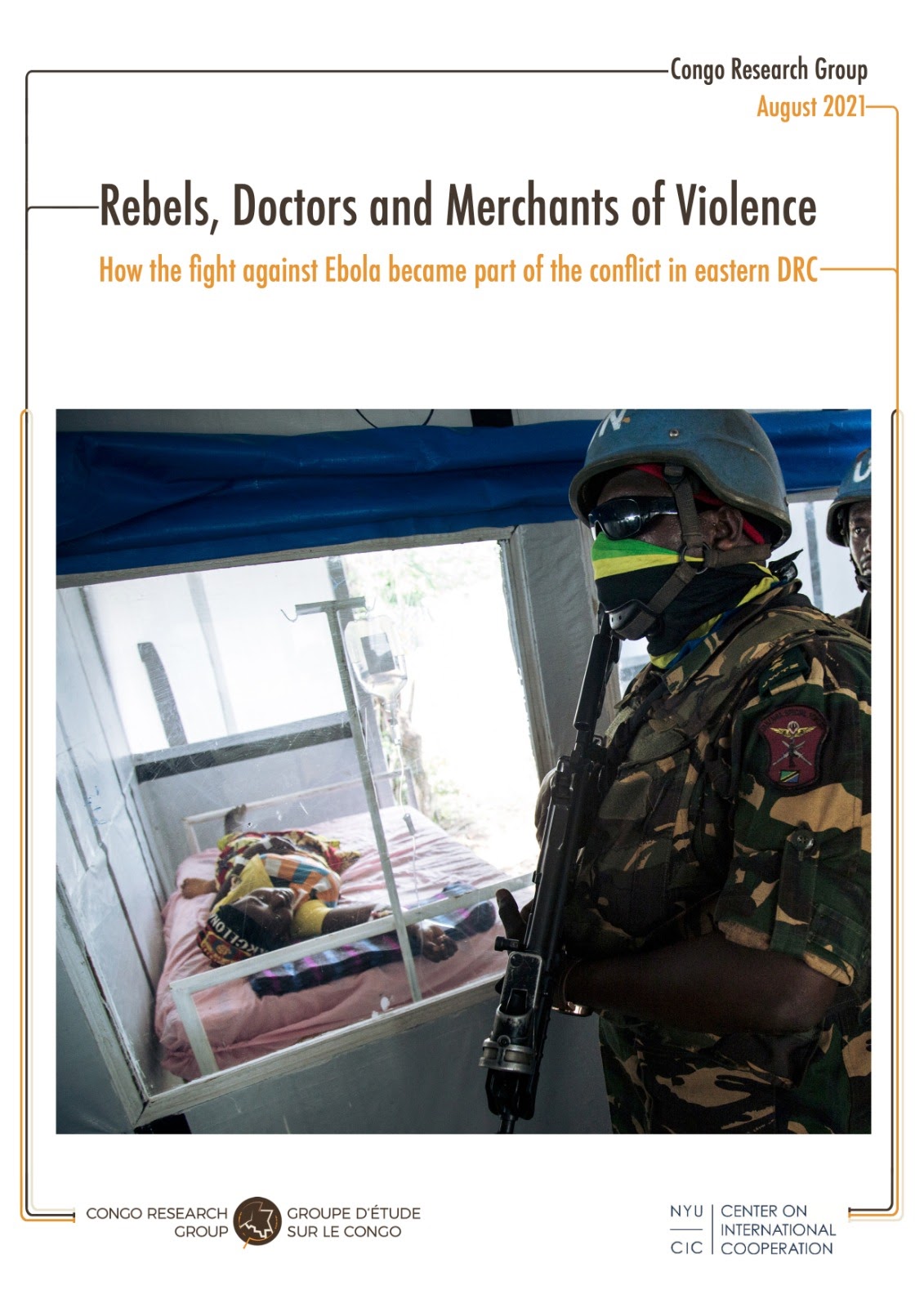 On the ground, in an effort to protect itself from armed attacks and reduce community resistance, the Riposte adopted a militarized approach and became an actor in the conflict. Through agents of the National Intelligence Agency (ANR), and in collaboration with the Congolese Ministry of Health, it agreed to pay both government security forces and non-state armed groups. The World Health Organization (WHO), which denies any wrongdoing, was particularly involved in these payments, in contradiction with UN standard operating procedure.
The report describes how these payments sustained a vicious cycle of resistance and violence: the Riposte engaged with some armed groups in conflict with others and found itself embroiled in the violence, and in some cases complicit in the violence. Other armed groups monetized the violence, being "bought off" by the Riposte and not hesitating to prolong the epidemic in order to continue to profit from what has been called "Ebola Business." Over 20 months, between $489 million and $738 million was spent on Ebola in this part of the country.
The report cautions against making payments to parties to conflict in exchange for access so as not to inadvertently turn humanitarian operations into a source of profit and undermine the impartiality of humanitarian action. Like the first installment of CRG's three-part series on Ebola, this second report emphasizes the need to rely as much as possible on local expertise and knowledge, to identify potential conflicts, and to work proactively with communities in the future.
Click here to read the full report